(Located in Wisconsin, USA)

Phone 715-652-3349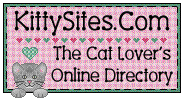 Norwegian Forest Cat Kittens

This page was last updated on: September 18, 2018
If interested in a kitten, please call 715-652-3349 or e-mail.

When inquiring about a kitten, please include:

1-Name, address, phone #

2-What other pets do you own or have owned?

3-Where is this kitten going to be kept,  inside, outside, or both?

4-Have you or anyone in your household ever taken a pet to a shelter, pound or rescue? If so what breed of animal & why?

5- Which kitten or kittens are you interested in? Color, sex, date of birth if listed on website.

6-Are you looking for a pet, possible show kitten, or kitten with breeding rights?

Contract, Health guarantee

ON HOLD means  a payment has been promised to be sent by priorty mail, UPS or Fedex, with tracking number.

$100 will hold a future kitten or one who is not old enough to leave yet.

SOLD means a deposit or payment has been received. Photos will be taken off website. I will send you new photo's until your kitten is old enough to come home. If the new owner changes their mind the kitten will reappear on the website.

No Shipping of pets sight unseen. Related to USDA change in rules, which went in effect Nov. 18, 2013 Includes any transporters of animals, Airlines, Pet Transporters, or any other scheme you may have. For us to continue raising kittens, sold as pets, you must meet us in person at some point in the transaction. When picking out a kitten, or when picking the kitten up.

New kitty owners are welcome to fly in to a airport within driving distance of me, & take their kitten back as carry on or checked baggage. All airline arrangements would be made by the buyer.

Our Cats are Registered with CFA and/or TICA: Kittens will have "blue slips" for the new owner to choose their name to complete the registration with CFA and/or TICA.

All prices on this page, are "Pet" prices. All are sold on Spay/Neuter contracts. See "Kitten Prices" page for more information.

Kitten Born 7/20/18 Parents are:

Forestdolls Dolly Deer

Reshma Flynn Luan

Will be ready to go, Nov. 2018